Oh. My. Word.
This is what I pinned on Pinterest a while back....
Cinnamon Roll Pancakes
Don't they look fantastic? The best part was that when we made them yesterday at camp for over 80 people... they tasted wonderful! (Click on the picture of the pancakes to see where to get the recipe.)
We mixed up regular pancake batter and then:
mixed up seven batches of cinnamony goodness...
We poured the mixture of cinnamony goodness into squirt bottles...
Then we heated up one of my favorite camp appliances... this griddle is five feet in diameter. It runs on propane and it spins around!
So we plopped the pancakes on the griddle... and they spun around. When they got around to us again Kati and I swirled the cinnamony goodness into the middle of the pancakes.
After a while the swirls evolved into hearts, initials, smiley faces, and one even looked like it had the face of Mary on it... we'll be selling that business on ebay. Watch for it.
Stacked 'em on plates and poured cinnamon glaze over them. (Melted butter, milk, almond extract, and powdered sugar.) THEY WERE SO GOOD!
I haven't seen much of the Angsty Teen over the past couple of days. She is an exhausted, dirty, senior high camper... she isn't sleeping very well, but I know that she is eating well.. she is good at that... I think she liked these pancakes!
So good....
Linking up with: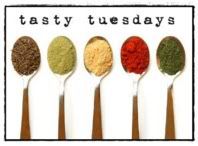 P.S. Hey, high school boy, I am sitting in the house... away from the kitchen because I am
tired
... not because I am standing in for the nurse who has gone home for the night. Go find the camp director, because as compassionate of a person as I am I don't really care that you hurt your balls doing the "worm" on the cement floor of the building where they were playing a goofy song. Really, go get some ice. Don't use my frozen peas... we have to eat those and I want to know where they've been.