My parents are getting kind of old... but even though they are both about 83 years old... they are
the youngest residents
in the place where they live.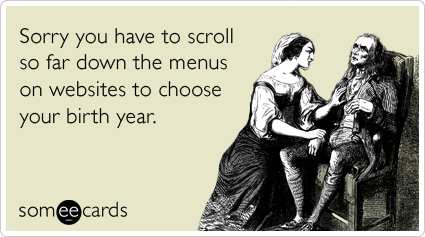 Last year while my dad was in the nursing home for over four months recovering from a stroke... I realized that people have a lot of interesting names in both of those places...
Some of the more "normal" names are Emily, Sally (very normal), Patricia, & Anne.
A few typical older lady names were Dorothy, Rose, Delores, Betty, Donna, June, Lucille, Mildred, Lorraine, & Lillian.
There were different ways of spelling Mabel/Mable (Whenever my dad heard someone say her name he would recite a risqué poem:
Mable, Mable, get off the table,
The quarter's for the beer.
I think Mable in the poem was dancing on the table? Stripping? I have no idea...
Some of the more unique names? Wilma, Blanche, Annola, Elaine, Marvel, Florence, Betty Lou (my dad calls her "Dumb Dumb" and "Yum Yum"... I don't think he's a fan), Leona, & Thelma...
One lady who lives there has a
daughter
with an unusual name... well, I guess her name is unique also... it's Melba. But, I can't remember her daughter's name.
It's Jer-
something
... I know I heard her tell someone her daughter was named after her nationalities... She was German and her husband was... well, if I could remember that, I'd remember her name.
Irish? Gerish?
French? Gerfrench? or Gerench?
Spanish? Gerspain? Gerain?
Italian? Gertaly?
Polish? Gerpole? Probably not...
I have no idea... But I do know...
In about 20 years the place will be filled with Jennifers, Karens, & Lisas.
In about 40 years there will be lots of Megans & Makaylas.
In about 80 years? There might a few named Katniss, Isabella, Avery, Pippa, & Harper...
What are some other new-ish names I didn't list? What are/were your grandmothers' names?